Summary
The robotics industry is expanding, with new applications and uses of robotics technology being seen across various sectors. In the healthcare industry, they have used robotics for special applications such as surgeries. However, as technology develops, there are potential future uses that could revolutionize healthcare. These include robotic health assistants that could consult patients, perform tasks, and provide support in addiction recovery centers.
AI-powered robotic surgeries could increase accuracy and efficacy, leading to more surgeries being completed and improved survival rates. Robotic prosthetics have already evolved, and in the future, they could become even more realistic, potentially offering upgrades for individuals.
AI-enhanced medical imaging could allow for more detailed and accurate diagnoses, leading to earlier detection of severe medical conditions. Overall, these potential uses of robotics in healthcare present exciting possibilities for improving patient care and reducing waiting times.
Potential Future Uses for Robotics in the Healthcare World
In recent years, robotics has made significant advancements and has played an increasingly important role in the healthcare industry. From assisting in surgeries to helping patients with their daily activities, robots have showed their potential to revolutionize healthcare. In this article, we will explore the potential future uses of robotics in the healthcare world and how it can improve patient care and overall efficiency.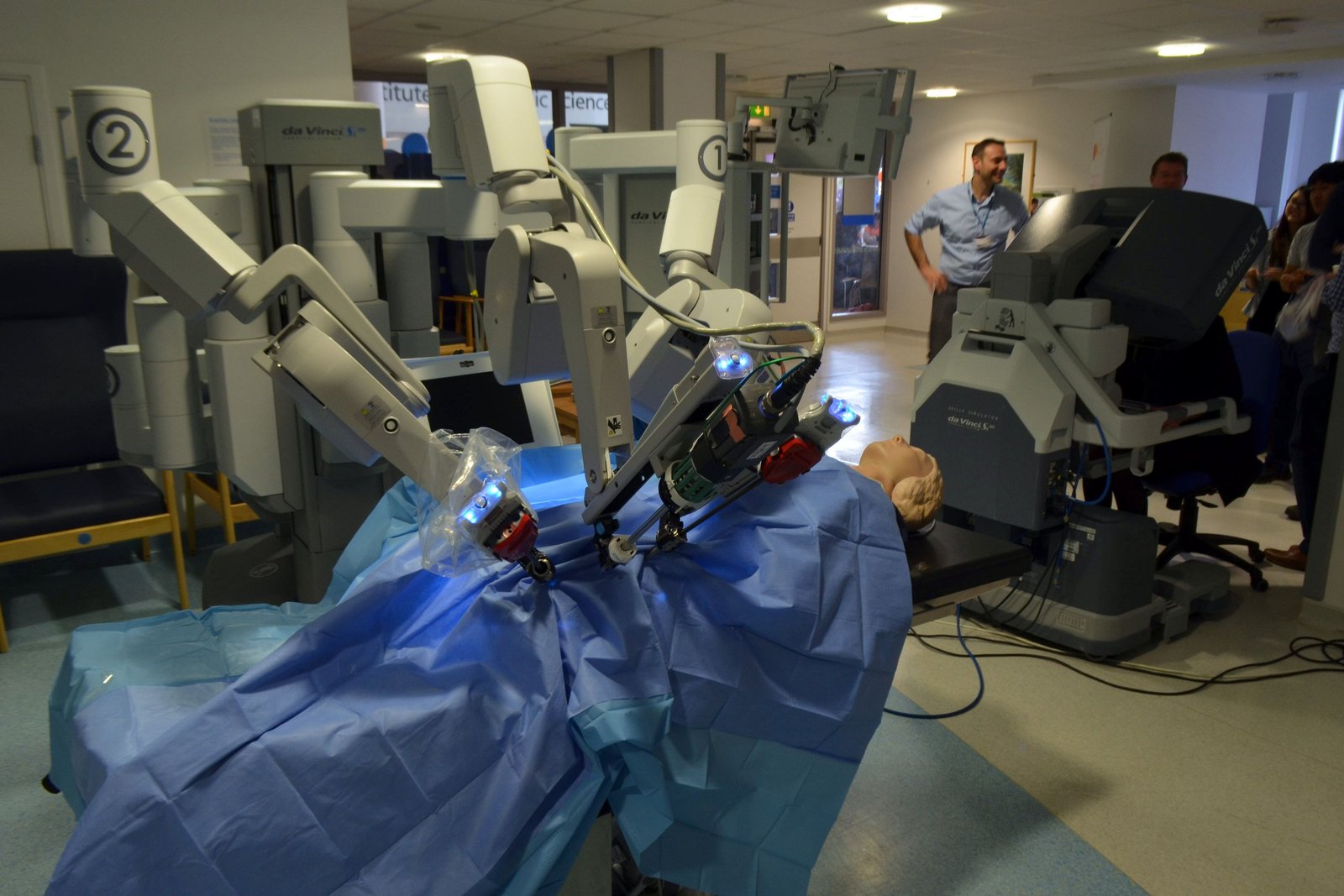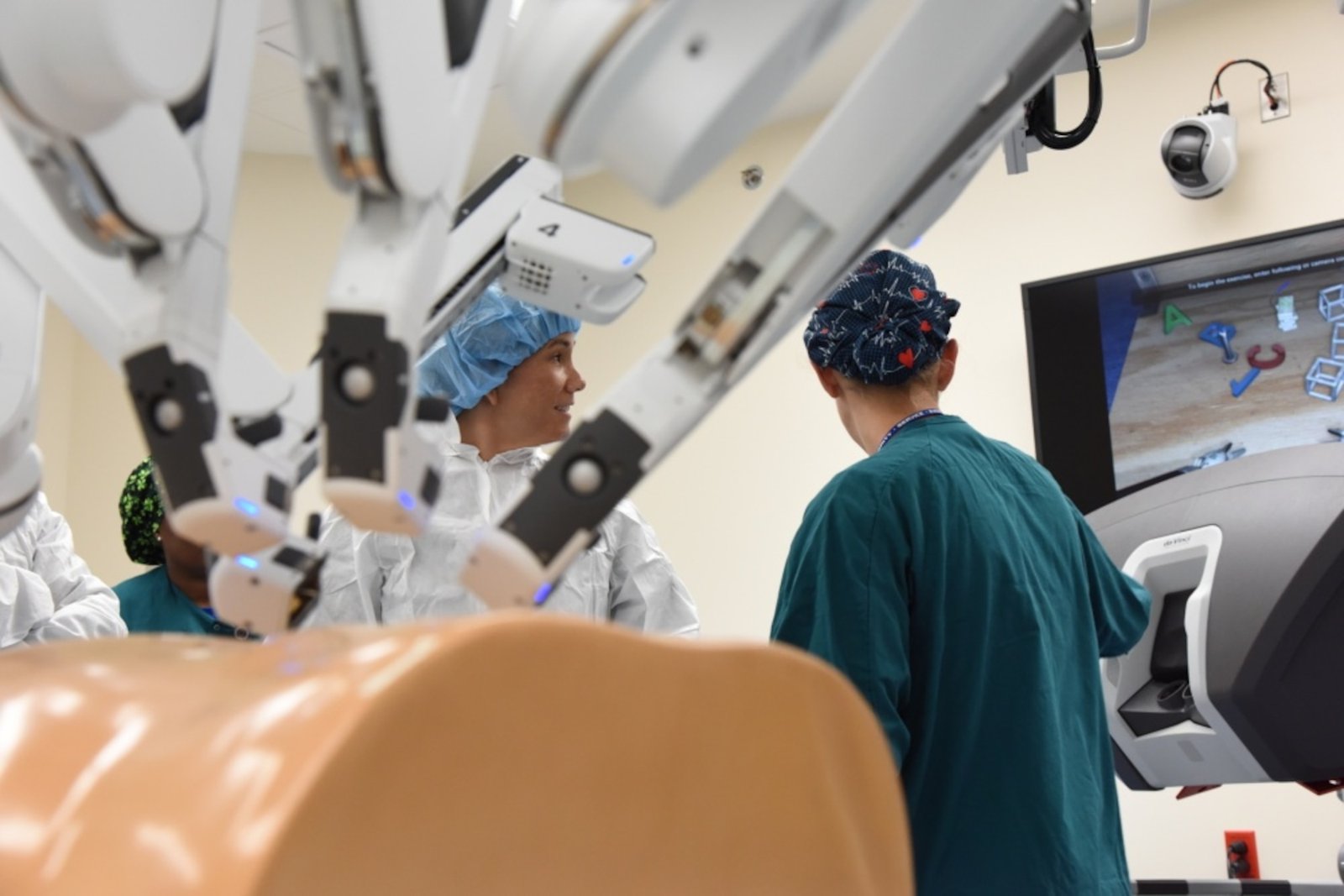 1. Robotic Surgery: Pioneering Precision
Robotic surgery has already transformed the field of medicine by enabling surgeons to perform complex procedures with enhanced precision and control. Robotic systems such as the da Vinci Surgical System offer surgeons a high-definition, magnified view of the surgical site, along with robotic arms can perform precise movements. This technology allows for minimally invasive procedures, smaller incisions, reduced blood loss, and faster recovery times.
1.1 Advantages of Robotic Surgery
– Increased precision and control
– Minimally invasive procedures
– Reduced pain and scarring
– Faster recovery times
1.2 Challenges in Robotic Surgery
– High initial investment
– Extensive training required for surgeons
– Limited access in some regions
2. Robotic help in Rehabilitation
Robots are being used to aid patients in their rehabilitation process, particularly for individuals with mobility impairments. Robotic exoskeletons, for example, can assist patients in regaining their mobility by providing support and facilitating movement. They can program these devices to adapt to each patient's unique needs, offering tailored assistance and tracking progress.
2.1 Benefits of Robotic Rehabilitation
– Improved patient outcomes
– Increased therapy intensity and duration
– Personalized rehabilitation programs
– Reduction in caregiver burden
2.2 Limitations of Robotic Rehabilitation
– High cost of robotic devices
– Limited availability in smaller healthcare facilities
– Lack of acceptance and trust from patients
3. Robotics in Elderly Care
The global population is aging rapidly, and robotics can help address the growing demands for elderly care. Robots can assist in tasks such as monitoring vital signs, reminding patients to take medications, and providing companionship. Social robots, designed to engage and interact with elderly individuals, can help combat loneliness and improve mental well-being.
3.1 Advantages of Robotics in Elderly Care
– Enhanced monitoring and safety
– Assistance with daily activities
– Reduction in social isolation
– Improved mental well-being
3.2 Challenges in Implementing Robotics in Elderly Care
– Cost-effectiveness of robotic solutions
– Ensuring privacy and data security
– Resisting the replacement of human caregivers
4. Robotics in Mental Health Treatment
Mental health disorders affect millions of people worldwide, and robotics can contribute to improving the quality of treatment. Robots can aid in cognitive assessments, provide therapy sessions, and even simulate social interactions with patients with conditions such as autism. These technologies offer a safe and controlled environment for patients to practice social skills and manage their symptoms.
4.1 Benefits of Robotics in Mental Health Treatment
– Accessible and consistent treatment
– Reduction in social anxiety
– Support in cognitive assessments
– Enhanced therapeutic outcomes
4.2 Ethical Considerations in Robotic Mental Health Treatment**
– Maintaining human connection in therapy
– Privacy and confidentiality concerns
– Ethical use of patient data
5. Robotic Drug Delivery and Pharmacy Automation
Robots have the potential to revolutionize drug delivery and pharmacy automation, ensuring accuracy, efficiency, and patient safety. Automated systems can handle tasks such as dispensing medication, compounding sterile preparations, and managing inventory. This technology significantly reduces the risk of errors and frees up healthcare professionals to focus on direct patient care.
5.1 Advantages of Robotic Drug Delivery and Pharmacy Automation
– Error reduction in medication dispensing
– Improved patient safety
– Efficient inventory management
– Timesaving for healthcare professionals
5.2 Challenges in Implementing Robotic Drug Delivery and Pharmacy Automation**
– Initial investment cost
– Integration with existing systems
– Ensuring regulatory compliance
Conclusion
The potential future uses of robotics in the healthcare world are vast and promising. From robotic surgery to elderly care, mental health treatment, and drug delivery, robots can enhance patient care, improve outcomes, and streamline processes. However, challenges such as cost, training, and societal acceptance need to be addressed to fully realize the potential of robotics in healthcare.
**FAQs**
1. Can robotic surgery completely replace human surgeons?
No, robotic surgery is meant to assist surgeons and provide them with enhanced precision and control. Surgeons still play a crucial role in decision-making and overseeing the procedure.
2. Are robotic rehabilitation devices suitable for all patients?
We can customize robotic rehabilitation devices to meet each patient's specific needs, but not all patients may benefit from them. A thorough assessment by healthcare professionals is necessary to determine suitability.
3. Can robots truly provide companionship for elderly individuals?
Social robots can simulate companionship and engage with elderly individuals, reducing loneliness. However, human interaction should not be replaced entirely, and the role of human caregivers remains vital.
4. What are the ethical concerns surrounding robotic mental health treatment?
Ethical considerations include maintaining human connection in therapy, ensuring patient privacy and data security, and using patient data responsibly and ethically.
5. How can robotic drug delivery systems improve patient safety?
Robotic drug delivery systems reduce the risk of medication dispensing errors, ensuring accurate dosing and reducing adverse events.